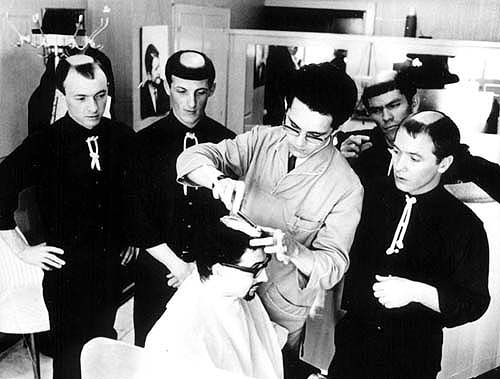 Had to share the link for this because it is incredible.
Apparently, these are the demos for Monk Time recorded in Germany when the Monks formed.
They sound as good, if not better, than Monk Time, and are more my speed as far as arrangements. Don't get me wrong, Monk Time slays and will be one of my favs til i'm gone, but the arrangements here are cleaner and more focused. Come to think of it, that doesn't sound like something I'd be into at all. Somehow, on these recordings it works really really well. The guitars sound fucking unreal. If anyone knows how they did that, please, tell me.
You guys should check out the other stuff on this blog I'm liking to as well. Real neat Yardbirds live stuff.
Monks-Five Upstart Americans